Mylar Bags for Food Storage
Mylar bags used in food storage have revolutionized the way food is stored long-term. The main factors that affect food in long-term storage are heat, light, moisture, oxygen, and rodents. Mylar bags help protect your food against all of these, although they do not replace a proper food storage container like food grade storage buckets. And when mylar bags are used in conjunction with our food grade storage buckets and oxygen absorbers, you are using the best storing solutions available (we have found) to keep food safe for many years to come.
How do I Use Mylar Bags in Food Storage?
Mylar Bags create a barrier between your food and the environment. Mylar bags are used to line food grade buckets and containers and with the necessary oxygen absorbers present allow your food investment to be stored in the best possible condition. Mylar bags can be sealed with an ordinary clothes iron. We have designed all of our mylar bags to be heat sealed including our ziplock bags and stand-up pouch bags. This is as simple as selecting the size of mylar bags, buckets, and absorbers based on the food type and how much you will be storing at a time. After opening the mylar bag in the food-grade container, place the food in the bag, add the appropriate number of oxygen absorbers, heat seal the top shut, package and label the container. For more in-depth instructions, please see our detailed guide on packing your own food storage.
How Our Mylar Bags Differ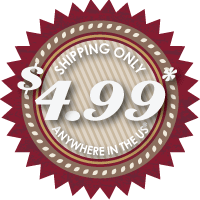 We design and have manufactured our own bags. This means that we control all elements of their quality from start to finish. For over twenty years now we have been offering mylar bags as a proven solution for long-term food storage. Our mylar bags are a minimum 5 mils thick and have a complete aluminum foil layer core (.00035). We produce mylar bags that are not simply sprayed-on metalized polyester that other manufacturers produce. We ship our mylar bags flat, folded once or hand-rolled wrapped in food-grade plastic and never double fold our bags. Shipping double folded bags can weaken and even puncture the aluminum layer and defeats their purpose. All of our mylar bags use FDA and USDA compliant liner material for safe food contact. Please note that with the exception of the 18" x 28" bag, all of our smaller ziplock bags are a pouch style and can stand up on end.
You've invested in the very best food for your family, shouldn't you store your food in the very best mylar bags on the market?